BLOCS (Building Louisville's Out-of-School Time Coordinated System) is a community partnership — founded by Metro United Way, Jefferson County Public Schools (JCPS), and Louisville Metro Government — that connects youth to programs, connects programs to one another, identifies gaps in service, works to build system-wide quality through community trainings, provides professional opportunities for youth workers, and measures the program quality.
COVID School Year Program Toolkit
As we gear up for the 20-21 program year, many questions have arisen about providing virtual and in-person programming. While this document is from Denver, it is possibly the most comprehensive document currently available outlining every aspect of re-opening in-person programming, editable forms for sites, technology platforms, mental health suggestions, and staying engaged with students in a pandemic. Feel free to use it as a guide to build quality programming during this time.
2019 Data Report
This 2019 BLOCS Data Report takes a deep dive into data collected from participating BLOCStar sites for the four-year period 2014 to 2018.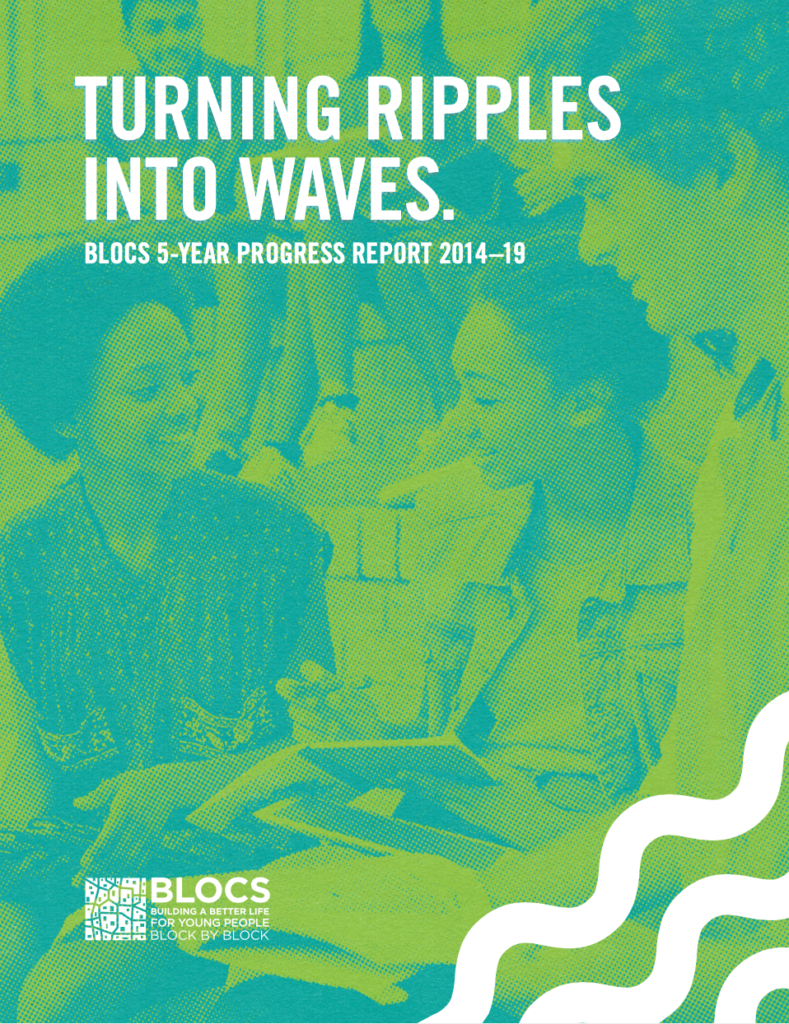 Partners
BLOCS originated in response to recommendations from the 2008 "Graduate! Greater Louisville High School Graduation Summit." The summit ultimately led to the publication of the 2010 YouthPrint Report that presented strategies and recommendations to build a system, guided by a long-term planning process, that would fulfill a vision for bettering Louisville-area youth. The founding organizations are Jefferson County Public Schools, Louisville Metro Government, and Metro United Way. The Alliance for Youth joined the partnership not long afterward. This partnership was formalized in 2012.
In addition to our founding partners, BLOCS also has national partners who help provide additional information, resources and support in furthering our vision to improve opportunities for our youth.

Subscribe!
Sign up below to stay informed on upcoming BLOCS training opportunities.
Find what you're looking for
You can find the most up-to-date information on programs available to you by calling 2-1-1, texting your zip code to 898211.