The new Louisville Growing Readers program provides families 100 printed picture books plus parent information in weekly mailings directly to homes. In all, families will receive four books per week for 25 weeks. They will also have access to more than 400 books narrated in 40+ languages through Louisville's digital library linked below.
The intent of Louisville Growing Readers is to build in-home libraries and for children to develop a daily habit of reading, both of which are key factors in growing lifelong readers. Research shows that students with 100+ books in their homes and a daily habit of reading significantly outperformed their peers in standardized testing—independent of race, income, or parents' education level.
Alongside the 100 books delivered to homes, complementary content is included with every book package, developed in association with the National Center for Families Learning (NCFL) to provide evidence-based support for a two-generation learning model of a self-determined habit of reading.
A broad coalition of Ready for K Alliance partners are dedicated to supporting healthy literacy development and kindergarten readiness by leading Louisville Growing Readers in our community supporting families before they send their children to kindergarten.
STUDENTS WITH 100+ BOOKS IN THEIR HOMES AND A DAILY HABIT OF READING SIGNIFICANTLY OUTPERFORMED THEIR PEERS—INDEPENDENT OF RACE, INCOME OR PARENTS' EDUCATION LEVEL.
Source: National Assessment of Educational Progress, 2009-2015
Book Desert
The book desert map illustrates disparities across Jefferson County of green book gardens and red book deserts.
Just as a food desert map can illustrate food insecurity, so too can a book desert map expose book insecurity. It is increasingly understood that an inequitable distribution of relevant books—especially for families with young children—is a significant contributor to persistent and pervasive educational disparities.
The 'READ' Framework
The READ framework below is a simple and powerful tool to address book deserts and help communities organize a movement that has meaningful and measurable outcomes.
Relevant Content

Establish a flow of relevant books into a targeted number of households

Engage Families

Engage families in adopting a self-determined habit of reading

Adoption Curve

Facilitate a community-wide adoption of household book gardens

Delight with Books

Inspire delight with books so our youngest families reach their full potential
Source:
Number of Jefferson County children funded to receive 100 books in their home in 2022
In 2021, the Ready for K Alliance secured funding for all incoming JCPS kindergarteners attending a Title I school to participate in Louisville Growing Readers. We are now actively fundraising for year three for book distribution in 2023.
Tips for parents to create lifelong readers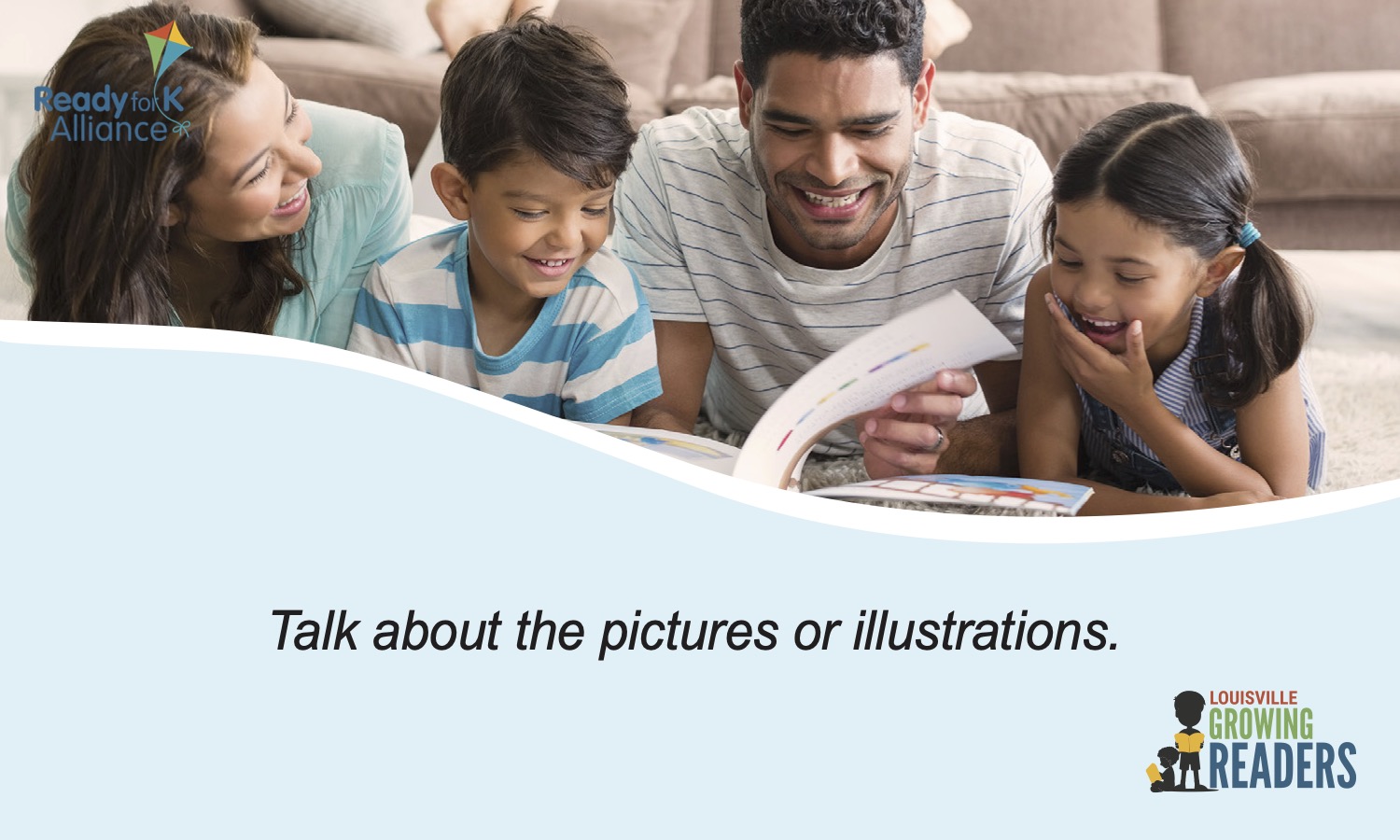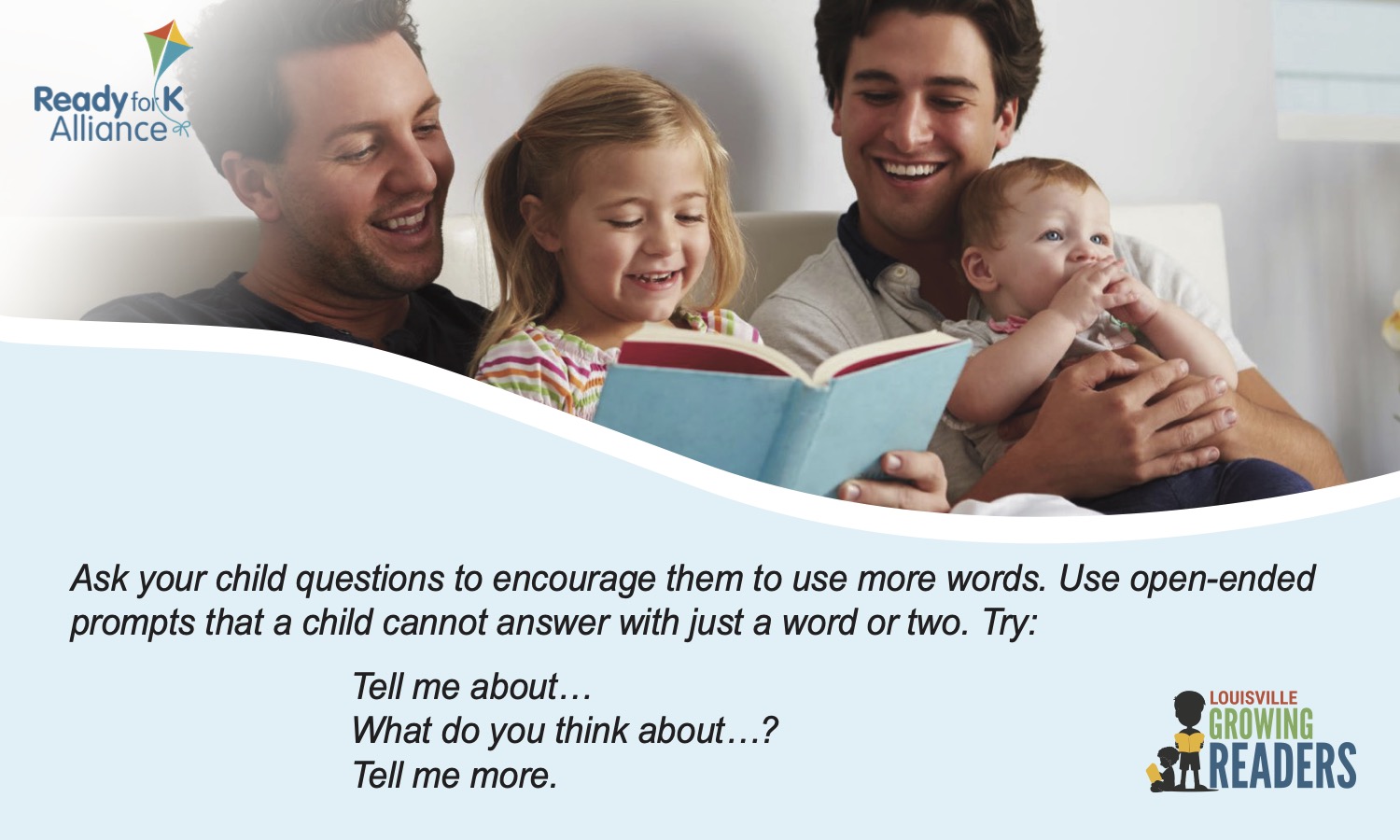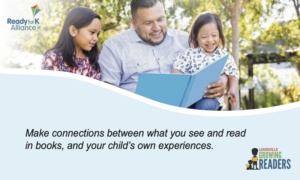 Donate
$175 provides a child with 4 books per week for 25 weeks. Donate today and provide a family with 100 printed picture books plus parent information in weekly mailings directly to homes.
Questions?
If you would like to learn more about Louisville Growing Readers or have questions, reach out to Ashley Brandt, Metro United Way Director of Early Care and Education, below.