COMMUNITY INVESTMENT LEADERSHIP ROLE
Objective
Metro United Way works every day to lift our community by mobilizing people and maximizing our community's resources to advance opportunity and equity for all. Metro United Way drives efficiency and impact throughout our local nonprofit sector through best practice sharing, data-informed decision making, advocacy, and accountability for quality & results. We bring together businesses, nonprofits, government agencies, and individuals to engage in the kinds of collaboration that changes lives.
During COVID pandemic, we saw a surge in need – a lot of need that existed pre-pandemic. We stepped up and in addition to annual allocations to nonprofits partners, MUW helped bring $4.3 million to our community to invest in COVID relief and recovery. We also gathered, analyzed, and shared data to inform responses and organized volunteer and resource drives to help nonprofit partners by distributing tons of PPE equipment.
As we look to the next 12 months, we know that needs will continue, but we don't want to just go back to normal – that's not good enough. We want to help our community reimagine and build back stronger and more equitable than before, and we need your help to do it!
RESPONSIBILITIES
The Metro United Way (MUW) Community Investment Leaders are key volunteers who partner with the Chair, Vice-Chairs and MUW staff to rally our community and to fuel fundraising efforts by securing current contributors and soliciting new contributors. This includes:
Attend and help drive attendance at MUW meetings and virtual events
Schedule and participate in relationship building/ask meetings with business leaders and donors (with a target of nine per year)
Assist in identifying new business leads and/or visit new business prospects
Serve as a Metro United Way ambassador in your workplace
TIME COMMITMENT
Community Investment Leaders should plan for a volunteer commitment of two years, starting with the initial stages of the campaign in the spring, through a celebration in the next calendar year, and continuing with the same cycle for an additional year.
The time commitment will vary depending on the phase of the campaign, with the summer and fall being the most intensive. Below is a yearly estimate of the time required of a Community Investment Leader.
| | |
| --- | --- |
| Community Investment Leadership meetings | 5 hours |
| MUW events | 15 hours |
| Visits with current and prospective donors | 10-20 hours |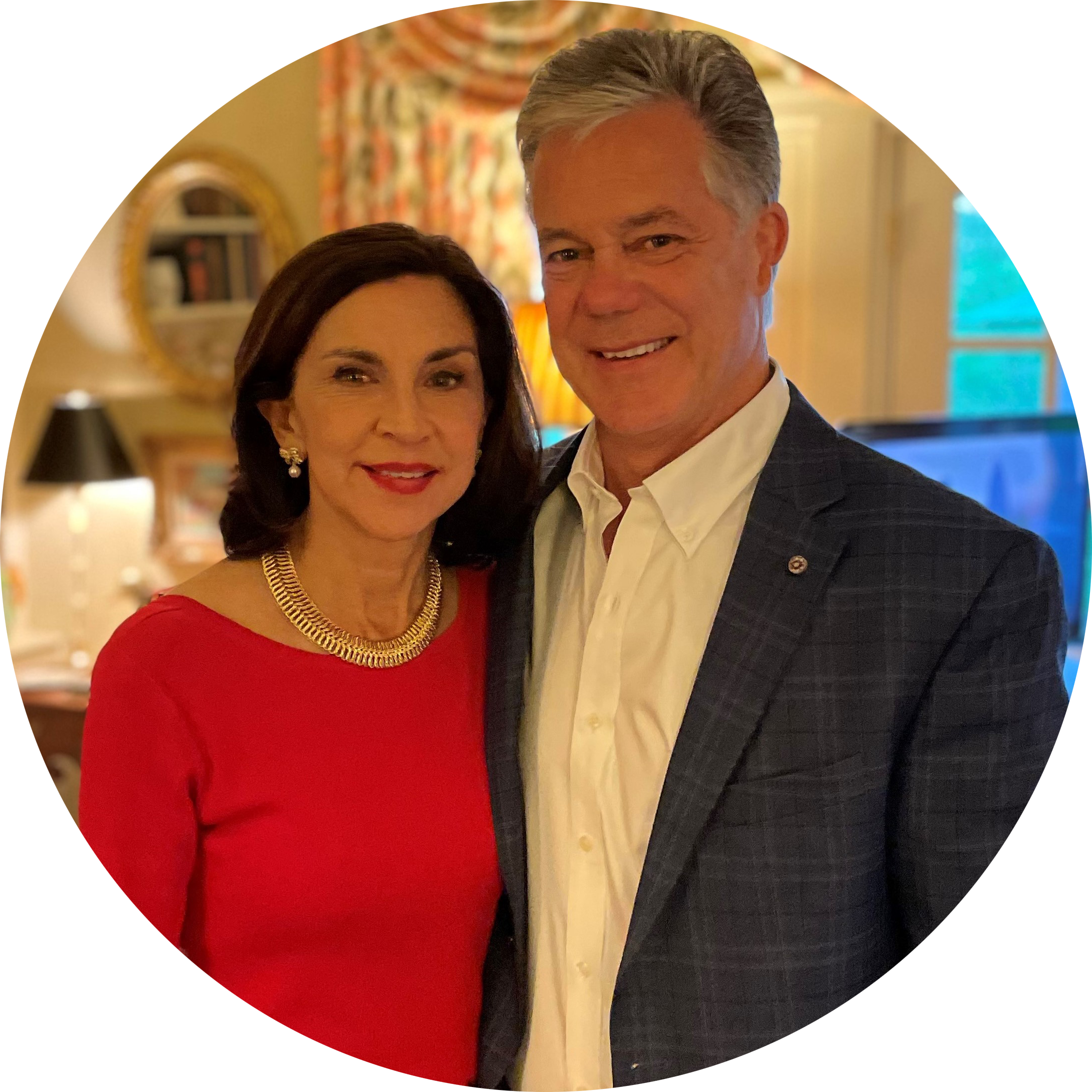 Kent & Kathy Oyler

CEO, OPM Services
"As 40+ year supporters of MUW, proud members of the Tocqueville and Allen Societies, and founding members of the Million Dollar Roundtable, we are thrilled and honored to Co-Chair the 2022 MUW Annual Campaign. We are deeply committed to MUW because we believe in its mission to help enable our brothers and sisters across this community to become even more vibrant, resilient and self-sufficient. So much has changed within the United Way movement nationwide as we elevate to a revolutionary new impact model that strategically addresses the root causes of poverty and disenfranchisement; a model that leverages your investments in MUW more than ever before. We are personally dedicating this effort to our MUW civic mentor and national Alexis de Tocqueville award winner Alberta Allen, and we humbly ask for, and need, your help to make this year's campaign a resounding success. Thank you for all you already do for MUW! Please join us again in 2022."
Brian Lightsy

Program Manager, Farm Credit Mid-America
"I agreed to serve as Vice-Chair of the '22 MUW Campaign as I am passionate about playing a role toward the betterment of my community. As a Louisvillian, born and raised, I appreciate the work that Metro United Way does to provide critical resources to the many non-profit partners it supports. As a black man, seeing the statistics that MUW collected around the wealth and education gaps in Louisville further motivated me to do my part alongside Metro United Way to help close those gaps in our community. I understand that Metro United Way can only provide the value it provides with the support of engaged and committed volunteers from the community, so I rose to the challenge."
Maggie Harlow

Owner, Signarama Louisville
"When I had the opportunity to get to know the real work of Metro United Way, and how its work impacts families, businesses and the community as a whole, it was an easy decision to give my time and treasure. MUW is positioned and resourced to help organizations do better, citizens to live healthier lives, and improve lives across our region. MUW helps us all do better."
Questions?
Reach out to Metro United Way's Chief Development Officer, Sabeen Nasim.